Emissions Settlement Program & VW Look-Up
Contact Pugi VW
Volkswagen has been at the forefront of fuel efficiency and diesel technology for decades, and that's why the team at Pugi VW is saddened by the recent scandal caused by TDI models. Our Volkswagen dealership in Downers Grove, IL is more than willing to do our part to make this manufacturer created issue right for our valued customers. We don't have every detail on the Volkswagen emissions recall at this exact moment, but specific information will be forthcoming very soon and we will make every effort to answer questions and rebuild the damaged trust between our brand and our customers.
The EPA issued a notice of violation to Volkswagen in September of 2015. Since then, VW has worked closely with the government to answer questions and provide recommendations on how we can resolve the issues with our diesel sedans, wagons, and SUVs.
Do you own a Volkswagen TDI model manufactured between 2009 and 2016? Click here to look-up your vehicle and/or to learn more about the Emissions Settlement Program. Get in touch with the team at Pugi Volkswagen in Downers Grove, IL to get more details on the pending recall.
The recall includes the following vehicles: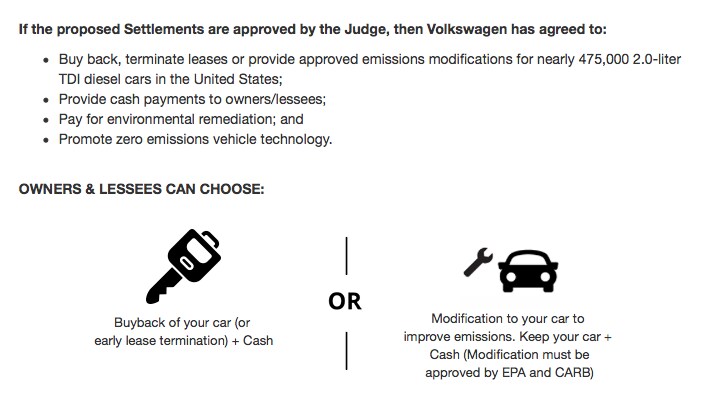 Volkswagen TDI News
Drivers should know that their cars, wagons, and SUVs are safe and legal to drive and the fault for this situation lies with the manufacturer. There will be a recall once a solution that satisfies all parties is found and Volkswagen will make the necessary corrections at their own cost. Current VW owners will not be required to pay for any of the adjustments or repairs, and Volkswagen has already announced a goodwill program that provides impacted owners with a $500 pre-paid visa card, $500 in dealership credit and three additional years of roadside assistance.
In addition to compensating owners, Volkswagen will also pay $4.7 billion toward environmental clean up efforts for the pollution caused by diesel models, and zero-emission technology vehicles have been added to future plans.
Are you still looking for answers on the current Volkswagen TDI scandal? Contact the team at our Volkswagen dealership in Downers Grove, IL through our online form or by phone at (877) 811-2612 to get additional details on updates from the manufacturer or compensation for affected owners.