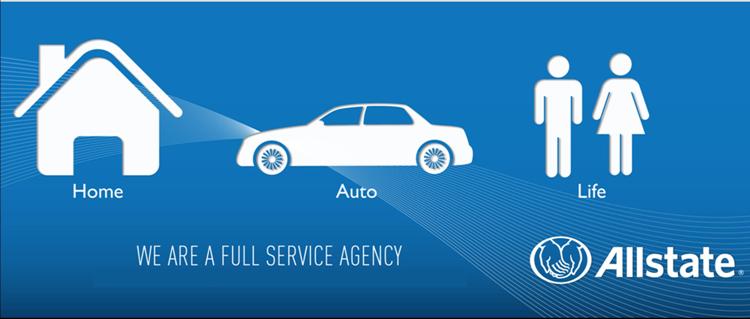 Pugi Volkswagen in Downers Grove, IL is a full service dealership offering new and used inventory, finance, parts, auto service and Allstate auto insurance. Our dealership is now a full service on-site Allstate agency staffed with knowledgeable individuals who specialize in finding insurance coverage for our drivers. If your interested in purchasing a new or pre-owned vehicle at Pugi Volkswagen the process just got easier, every aspect of the car shopping process is now under one roof in Downers Grove, IL. 
What does Allstate at Pugi VW offer its customers?
At Pugi Volkswagen we recommend our customers consider insuring their new vehicle right away. Drivers can choose to do this before they leave our dealership with one of our Allstate agents. There are many benefits to insuring your next vehicle with our Allstate agents at Pugi Volkswagen in Downers Grove, IL compared to other online insurance agencies you may be considering. 
A large range of policies and coverage levels based on income, assets, and plans for the future
Personalized car insurance coverage
A step-by-step process of auto insurance coverage
What can Pugi VW Allstate agents do for car buyers?
Pugi Volkswagen's Allstate agents have access to some of the best auto insurance policies available in the area and will work with our customers one on one to find a plan that works with their budget and lifestyle right here at our Downers Grove, IL Volkswagen Dealership. Our helpful Allstate agents can help with following services listed below: 
Check a customer's current coverage and help them choose coverage amounts that are right for them
Provide a number of auto insurance discounts, like the Multi-Policy discount and an Auto/Life bundle
Review other insurance coverage, like ID Restoration Coverage, to help if your identity is stolen
How can Allstate agents at Pugi VW help their customers with auto insurance?
Insuring a new vehicle is a huge responsibility and our diligent agents strive to offer the best car insurance available. Our Allstate agents at Pugi Volkswagen in Downers Grove are available to help answer any questions or concerns our customers have in regards to auto insurance as well as help with key responsibilities listed below.
Help you choose Volkswagen auto insurance that best fits your needs
Help you continue to update vehicle insurance coverage as your life changes
Help you feel confident in knowing you and your vehicle are protected
Our customers are encouraged to contact us by phone or through our website for more information on auto insurance. Our Allstate agents Mike Mizincki & Amber Johnson at Pugi Volkswagen in Downers Grove, IL are readily available to assist.