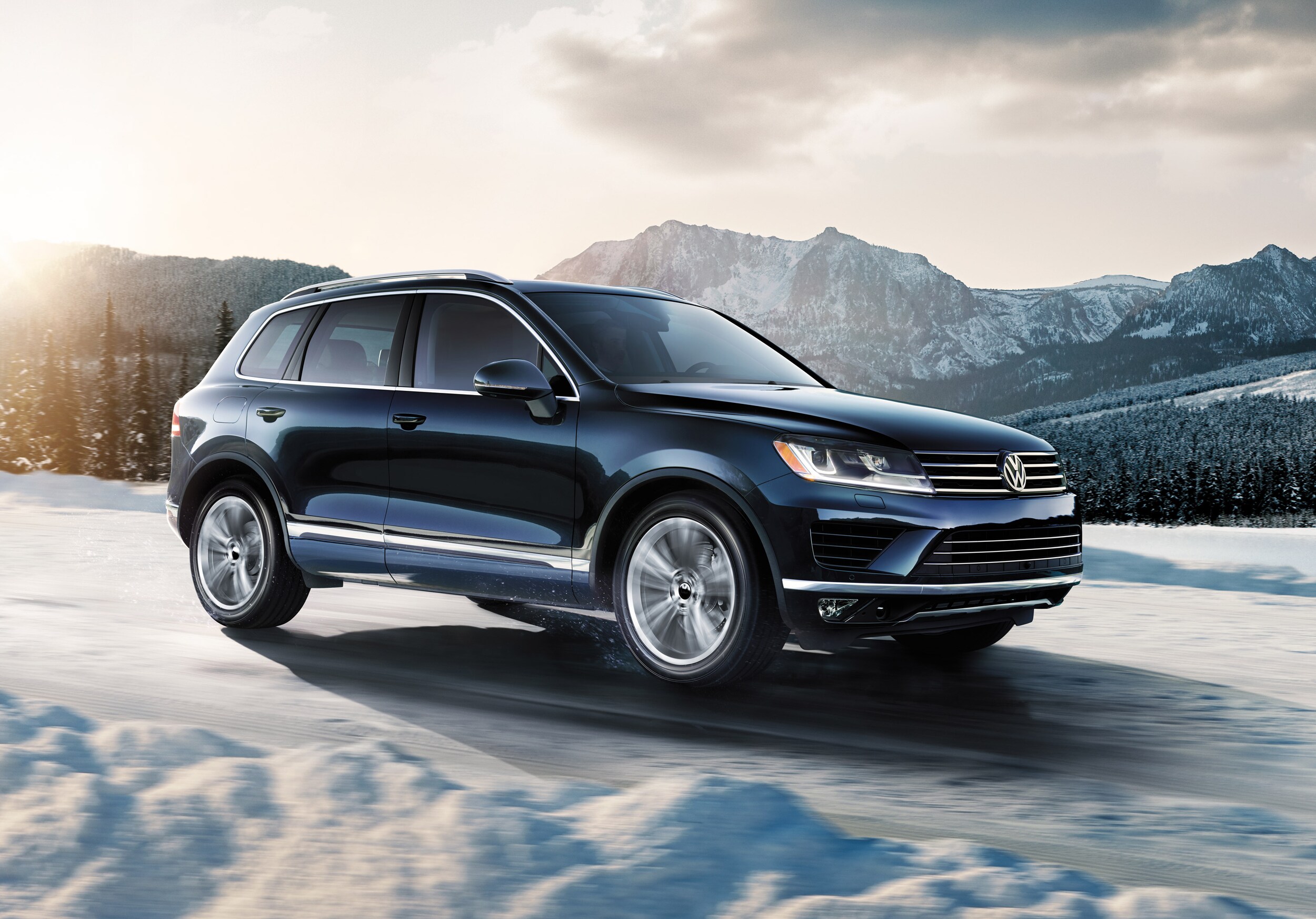 The latest vehicle by Volkswagen, the 2018 Touareg has got a lot of people excited. We are delighted to inform the residents of Glen Ellyn that soon the Touareg will be available in their city as well. The 2018 Touareg comes from a long line of memorable VW vehicles. After having looked at the technology, interior features, and performance of the Touareg, we are reassured that this car promises more of the same. Extremely affordable, the 2018 VW Touareg is nonetheless being compared to luxury high-end vehicles. This in itself serves as solid proof of the Touareg's brilliance. To give the residents of Glen Ellyn an idea of what to expect from the 2018 VW Touareg, we have written about a few details about the car's features.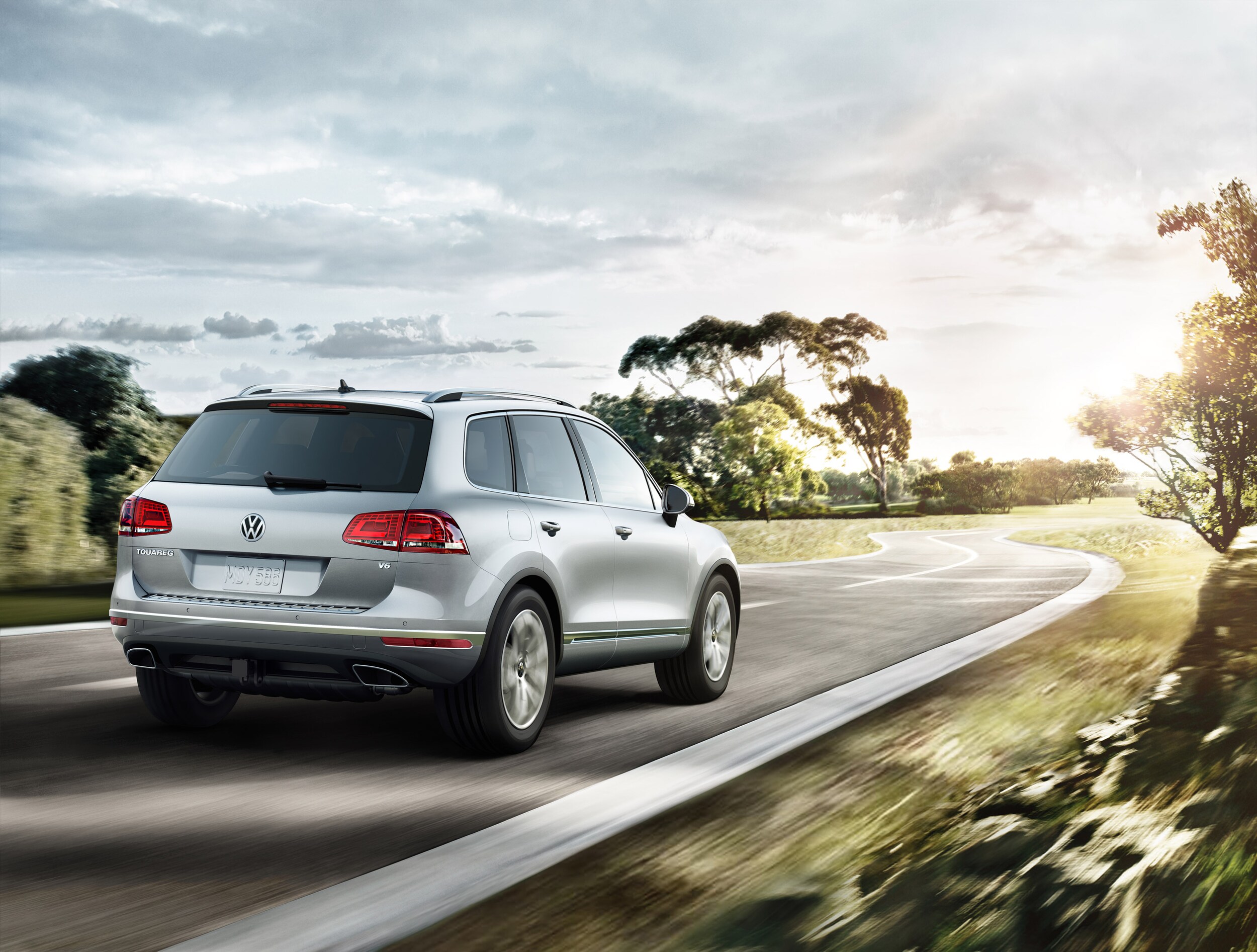 What's New?
The 2018 VW Touareg is the ideal vehicle. It has great interiors, the latest technology and a massive number of features that improve the quality of its passengers' experience. The luxurious and comfortable interior will make buyers fall in love with this car instantly. With leather and aluminum trims, give the car a feeling of opulence. Other interior features include a 15-inch display screen, a spacious seating area that seats 5, with plenty of legroom, accent lighting among others. With lots of cargo space, an extensive infotainment system, and plenty of driver assist features such as Front Assist, Adaptive Cruise Control, and Park Pilot, the 2018 Touareg doesn't lack much.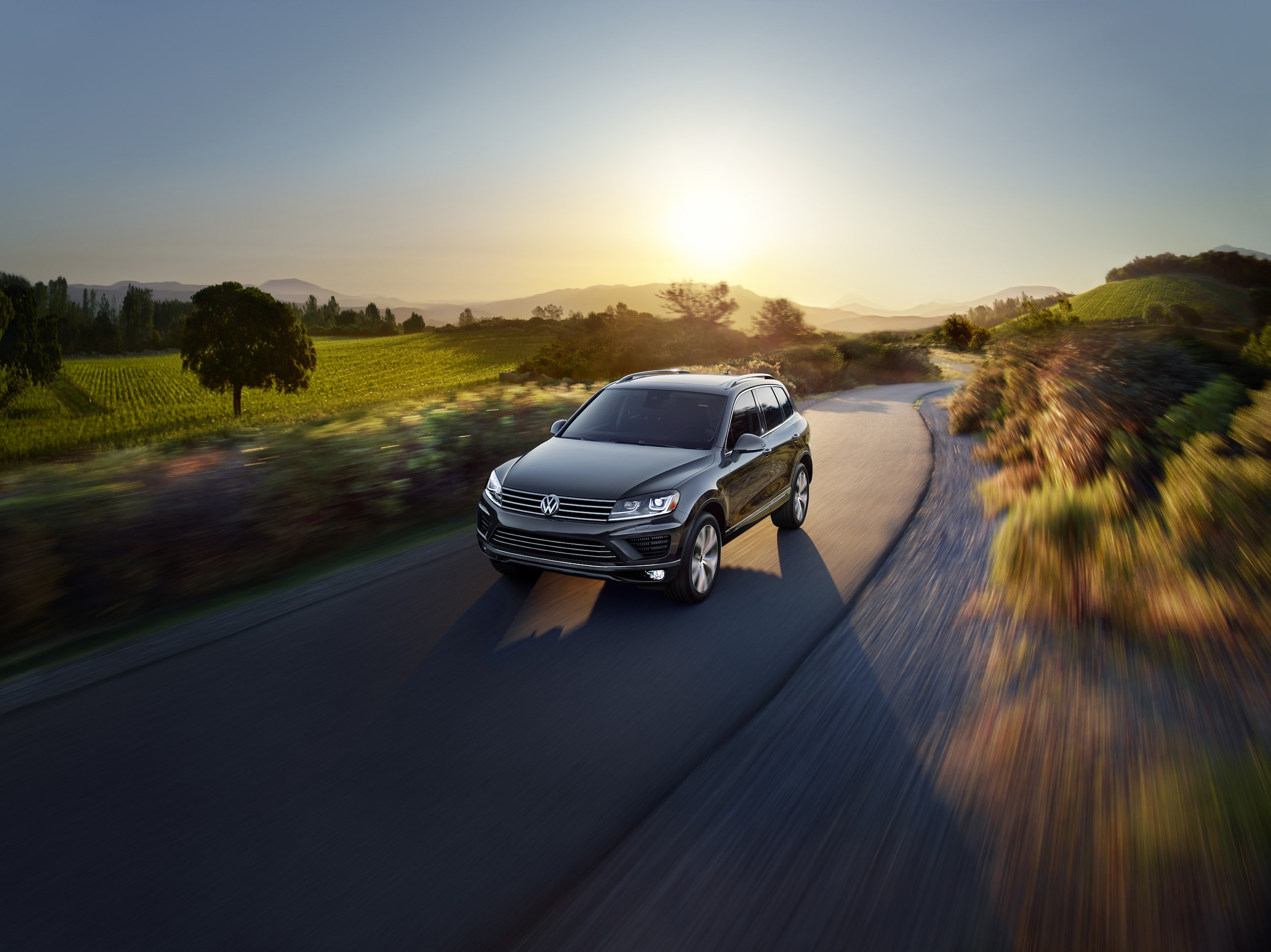 Living up to high expectations, the two available engines of the 2018 VW Touareg enable the vehicle to give an excellent performance. Both engines, the 2.0L four-cylinder engine as well as the 3.0L six cylinders, bring their own strengths to the table. However, both ensure smooth movement, easy acceleration, and excellent control. The Touareg is becoming known for its maneuverability, which makes it really easy to navigate the car even in the most crowded of areas. This SUV even has an immense amount of towing capacity. Furthermore, the 2018 Touareg's great fuel economy and affordable MSRP make it the ultimate vehicle for 2018. We strongly recommend this car to those looking to purchase a new vehicle.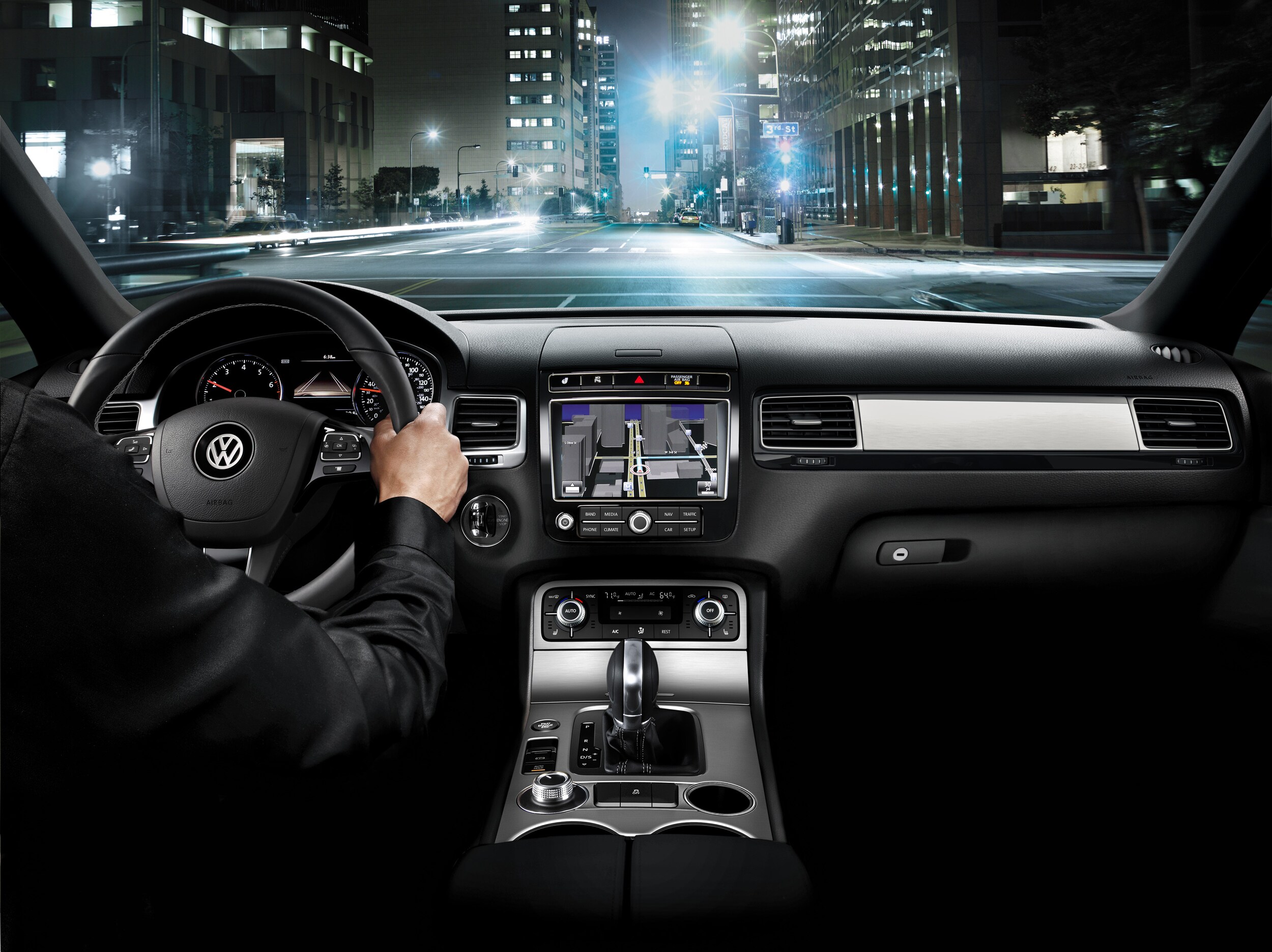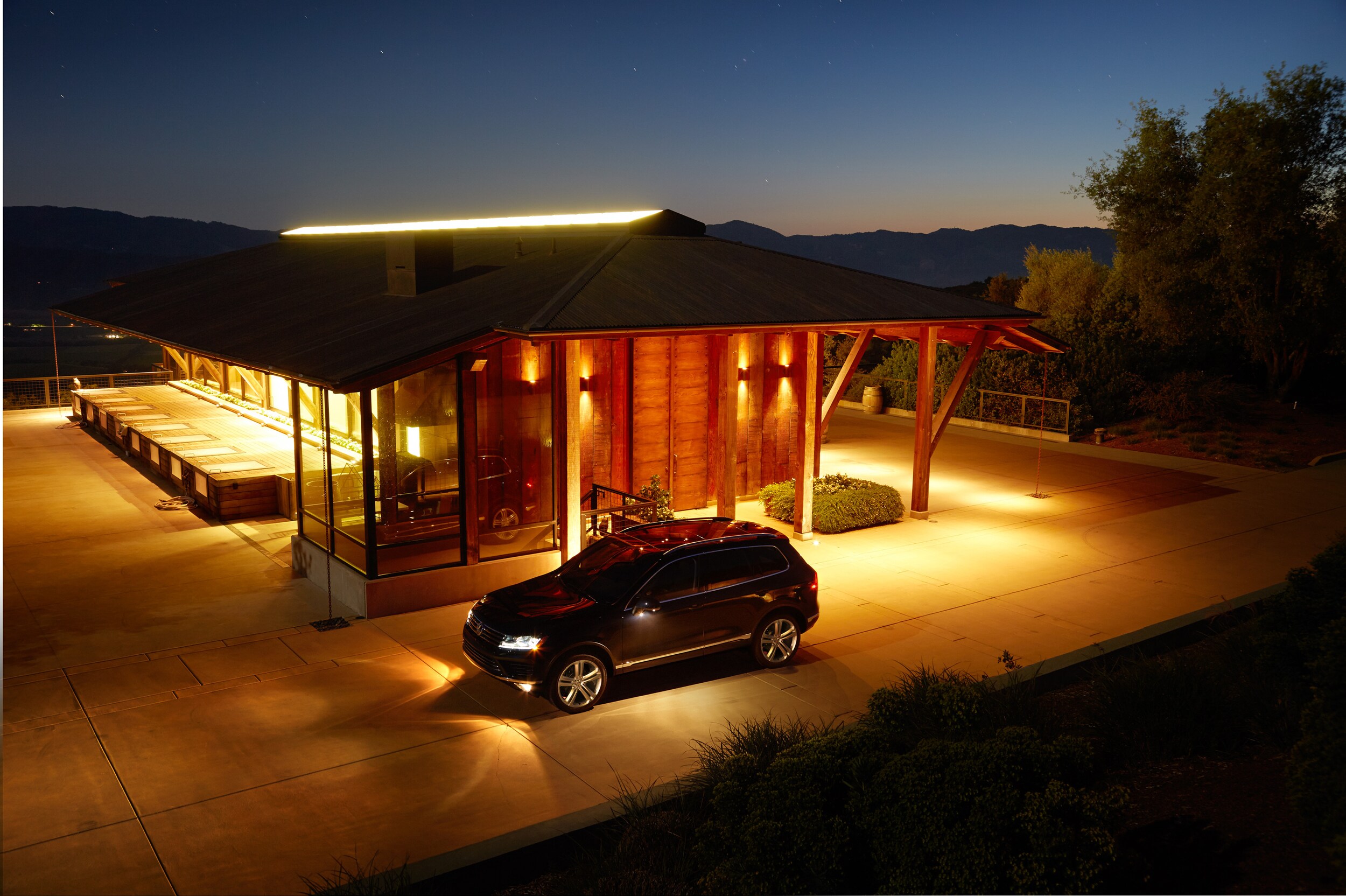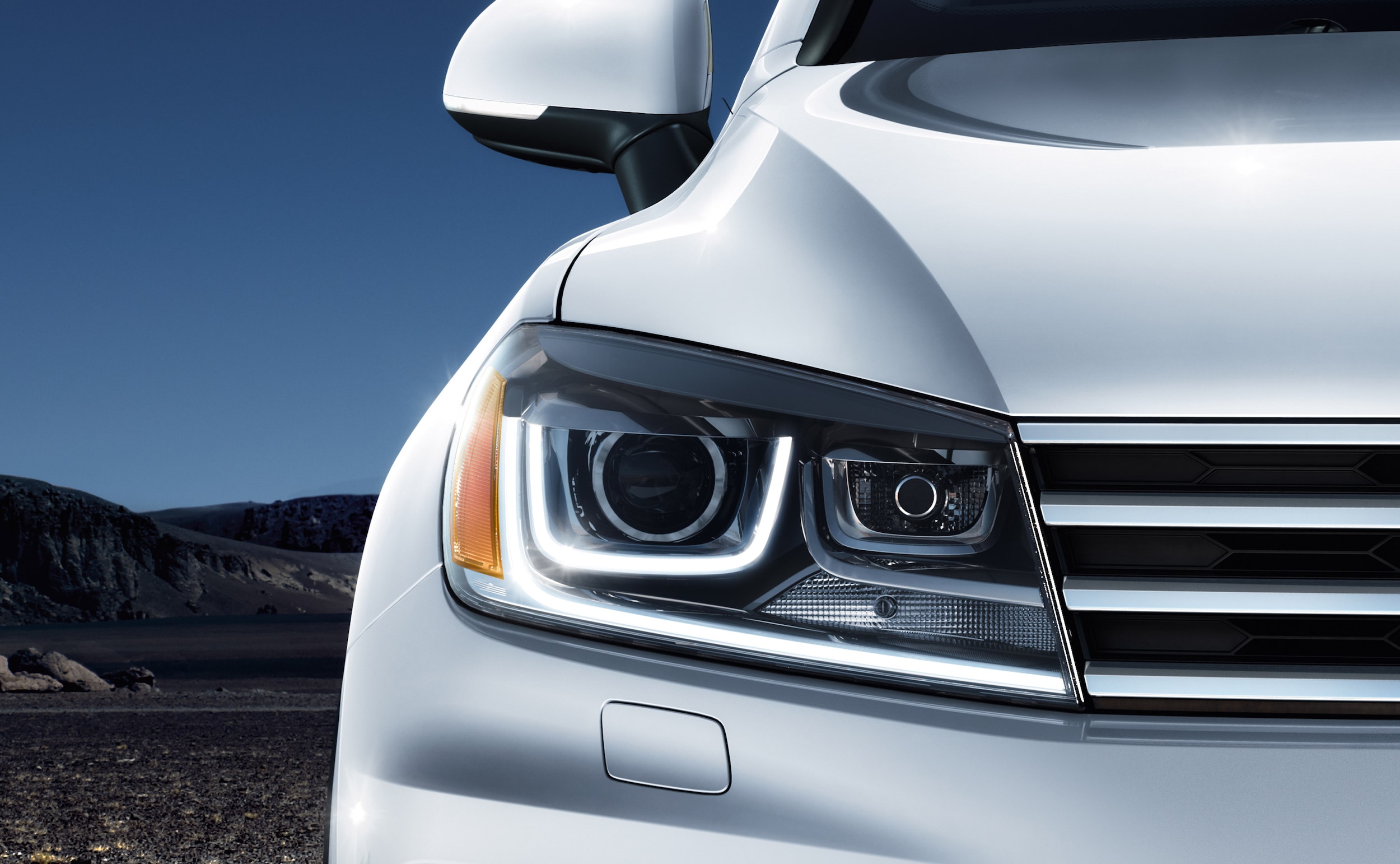 Specials
Pugi Volkswagen takes great pleasure in revealing our specials that have been designed to help our customers receive a number of discounts and special offers on every service offered by our showroom. Each of these specials enables our customers to save money on every car related service. Here are a few of the specials that we offer: 
1)    New Car and Pre-Owned Car specials: It doesn't matter whether you're purchasing a new car or a pre-owned car, you will definitely receive massive discounts from Pugi. We have a number of offers, which vary on the basis of the model and make that allows you to save a lot of money from your purchase. Some of our deals can let you save thousands of dollars. 
2)    Service Specials: Car maintenance can be expensive business but not with us. At Pugi, we offer the best services at affordable rates. On top of that, we have service specials that allow you to avail some great discounts on services such as pothole specials and remote starter discount among many others. 
3)    Parts Specials: Sometimes, certain parts of our cars just give out on us. It can be due to regular wear and tear or just really bad luck. Getting them replaced is sure to put a dent in your pocket. This is why Pugi VW has part specials that let you save on any parts that you may require.   

 

Pugi Volkswagen takes great pride in serving all its customers with the utmost loyalty and great quality. Our specials have already established how much we care about the well being of our customers. To provide round the clock service, we have even established three different customer care lines, each to help you with matters regarding services, sales, and parts. We even have a finance center that helps our customers with financial matters such as assisting them in determining the best choices for them and applying for financial assistance as well as finding the best Vehicle Protection Plan. The residents of Glen Ellyn are sure to be delighted by our services and offers. Please do give us a chance to serve you.