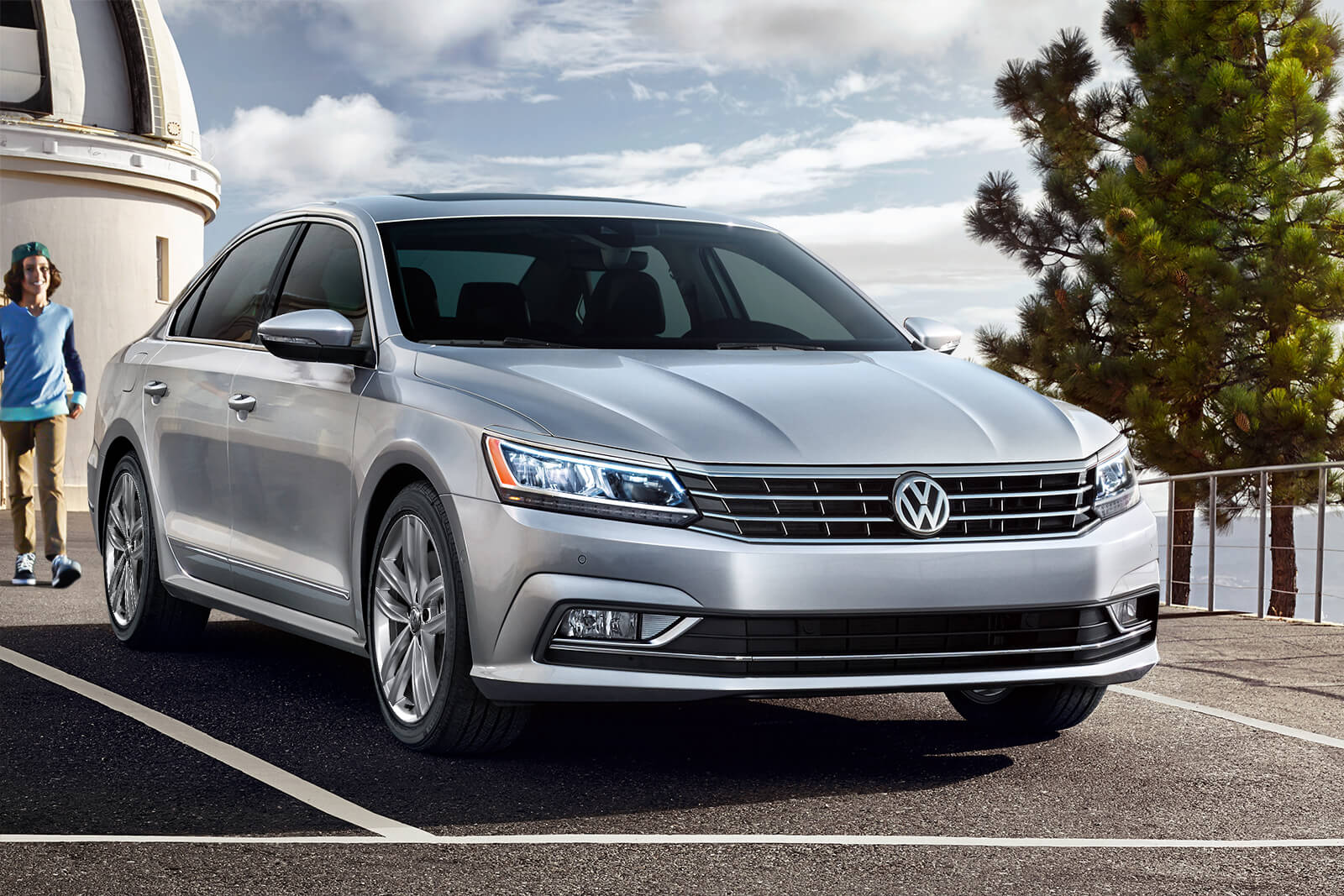 The 2018 Volkswagen Passat holds an immense amount of promise in every aspect of itself.  The car comes equipped with updated technology as well as brand new features. This makes the Passat in very high demand, as it provides great value for money and gives the performance of a high-end luxury vehicle. We know that the people of Downers Grove might be reluctant to just take our word for it, which is why we have reviewed the car just for you. In the review, you will find everything that you probably consider before purchasing a vehicle and more. We are confident that after reading this, Downers Grove residents will agree with our take on the 2018 Passat.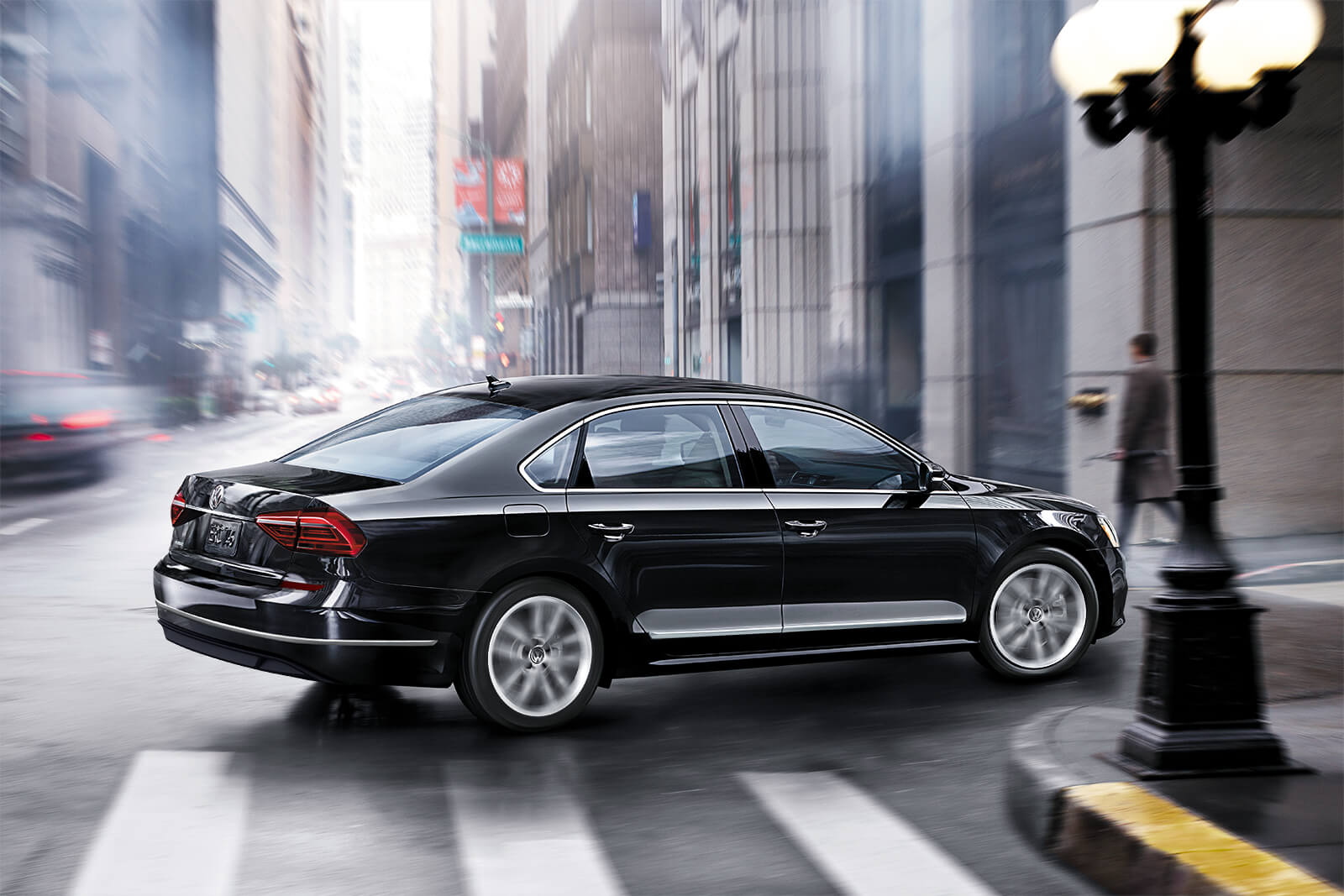 What's New?
People who wish to purchase this car can choose between two different engines, both of which have their own set of advantages. One engine is the 2.0L Turbo engine, which gives an extremely impressive highway mileage of 36 mpg, 174 horsepower, 184 lb. ft. of torque, and a very smooth performance. The other engine is the 3.6L V6 engine. This engine is very powerful as it gives 280 horsepower, 218 lb. ft. of torque and a highway mileage of 28 mpg.   The car seems to glide on the road, all the while remaining in absolute control.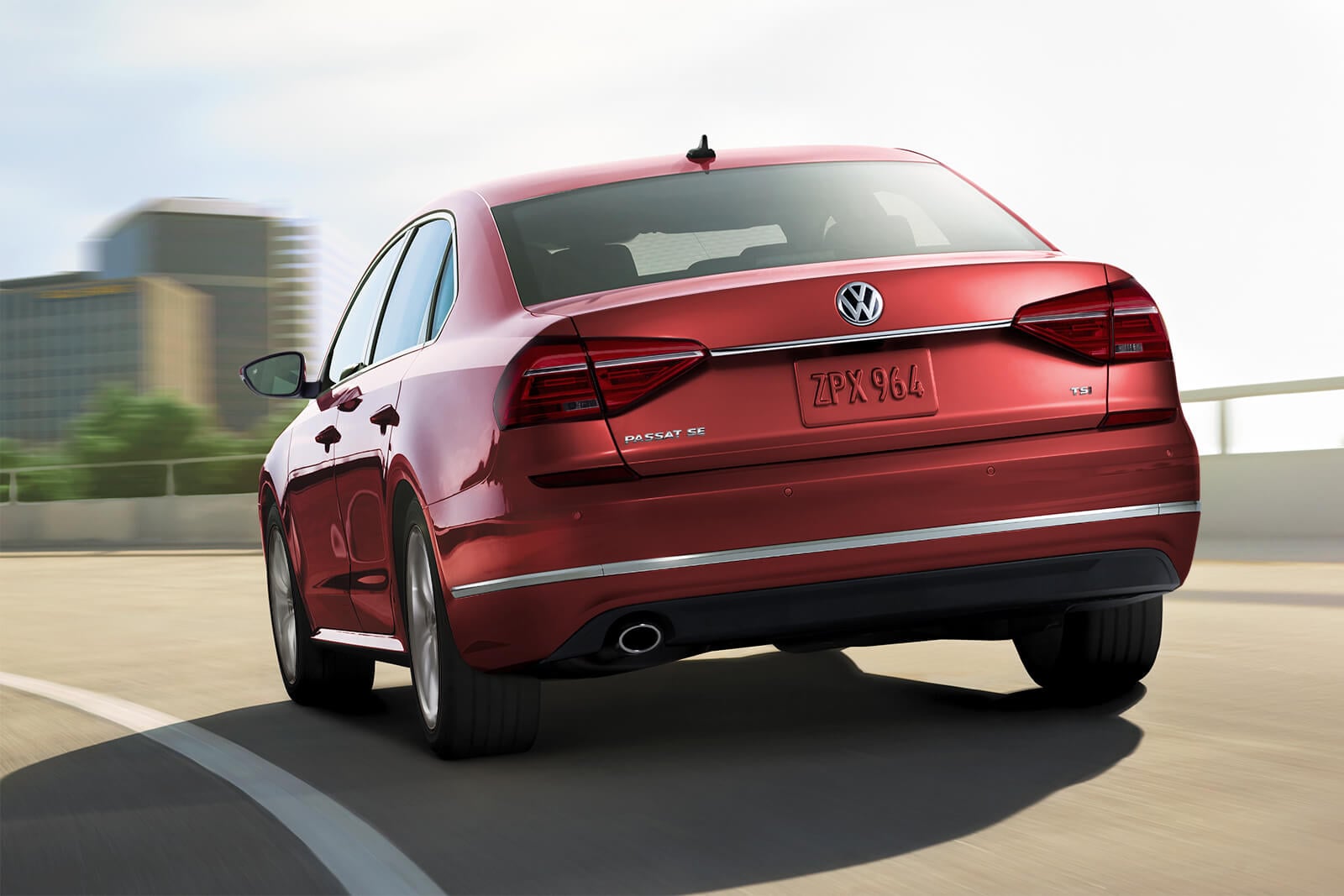 Our finance center prides itself on helping our customers by providing them with the best financial options that don't compromise their financial well-being. We do so by helping customers receive financial assistance by letting them apply for loans through us. We also assist individual customers to figure out whether leasing or purchasing a vehicle is the better option for them. Customers can even approach our finance center to understand which Vehicle Protection Plan works best for them. We base our suggestions on the way customers use their car and their finances. We also have a special service, which enables customers to receive instant cash on the sale of their vehicles. More information on this can be found on our website.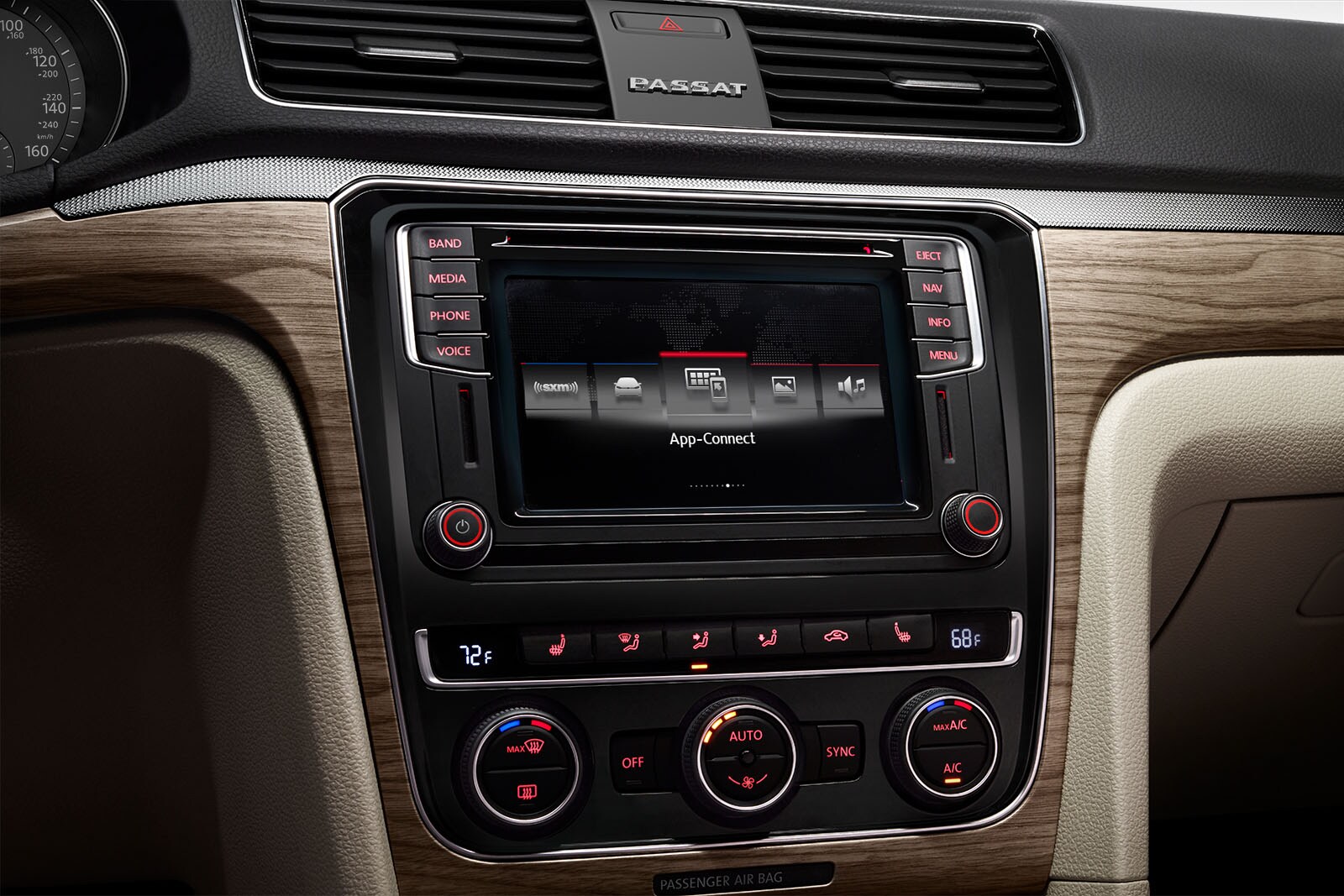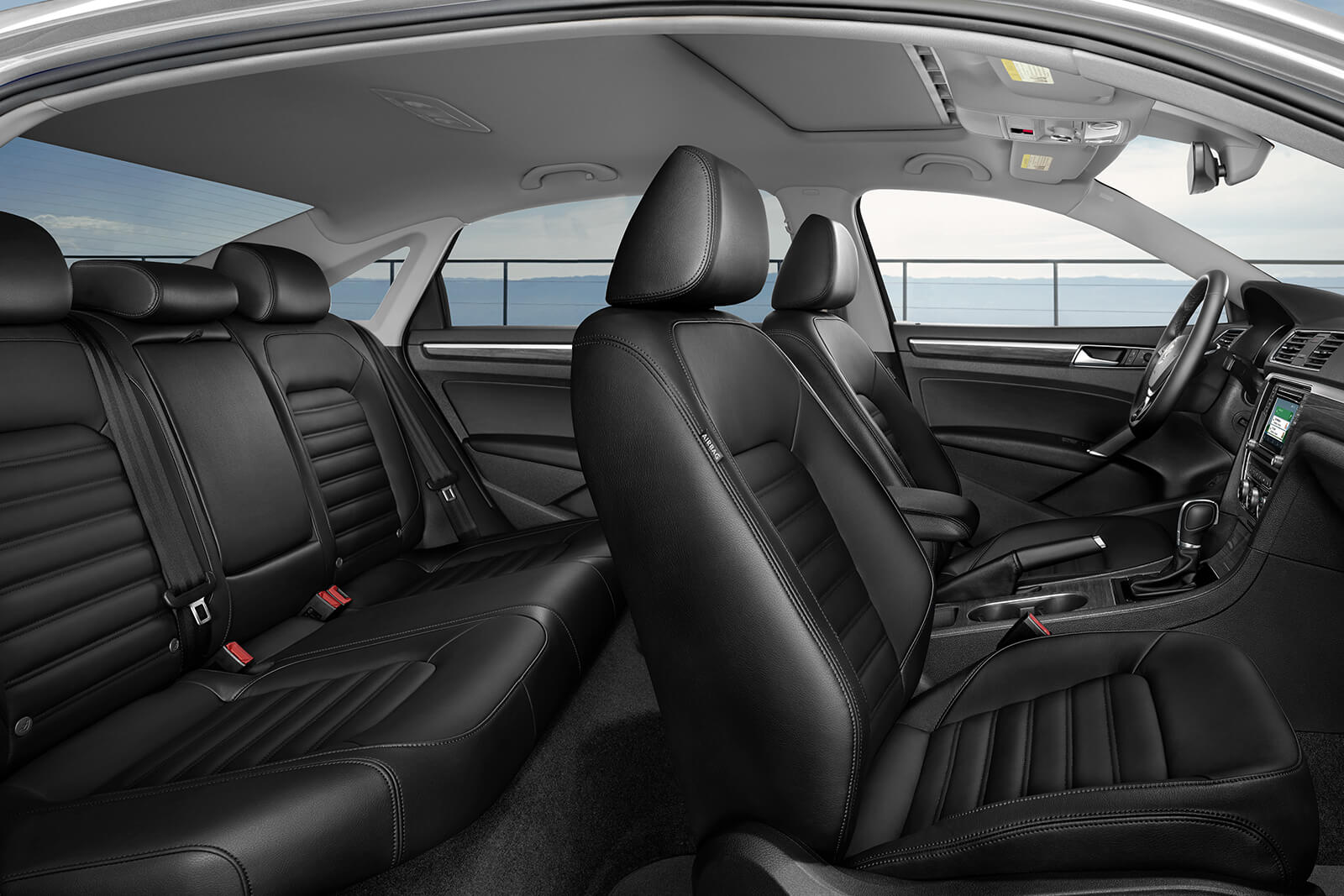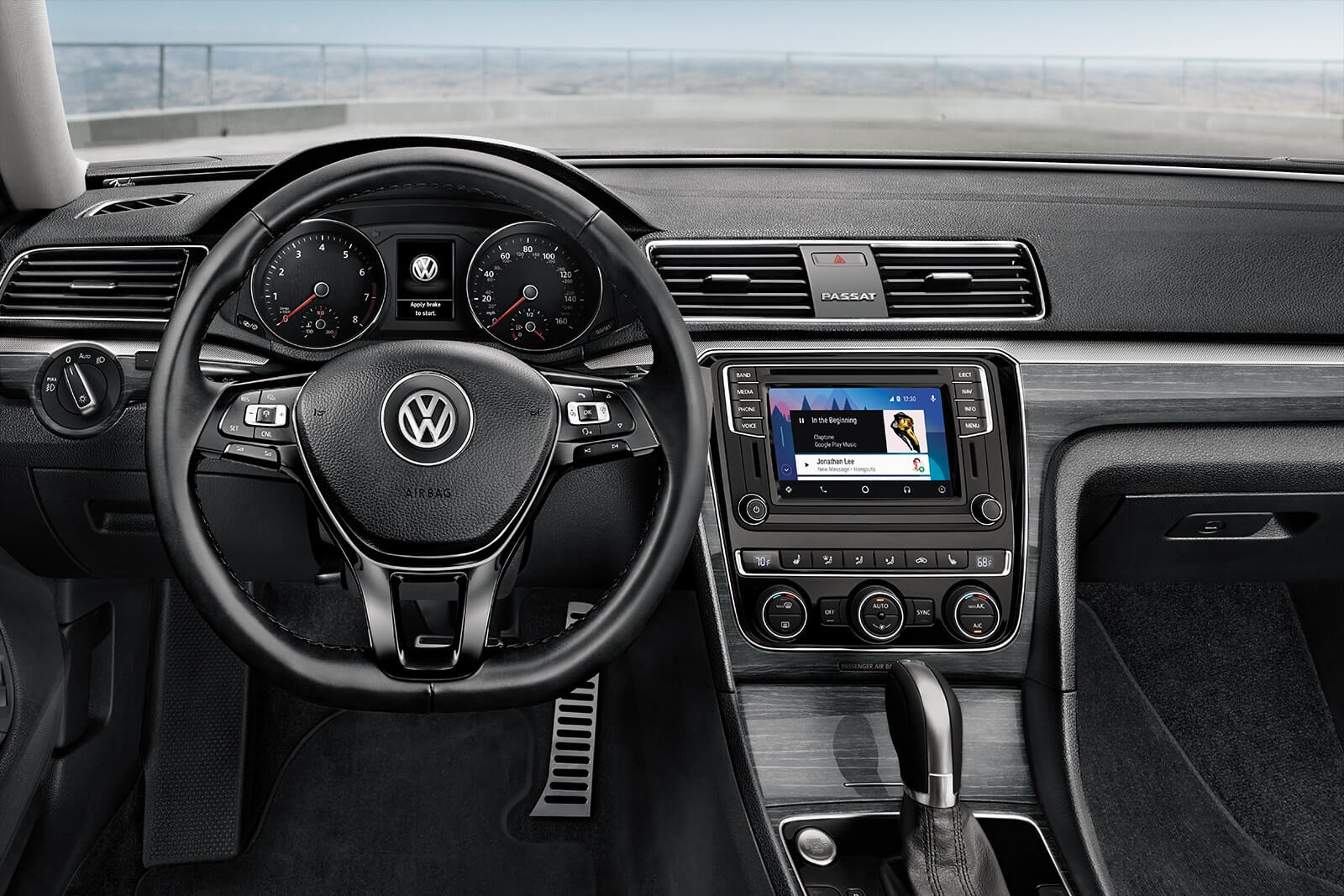 Interior and Technology
No car review is complete without information on interior and technology. We are delighted to say that though we had high expectations from the 2018 Volkswagen Passat, it has definitely exceeded those. The previous models of Volkswagen have set a very high bar for all Volkswagen vehicles and the Passat meets those. Its luxurious interior is both, roomy and comfortable. Heated seats, dual automatic climate control, and aluminum and wood trimmed accents are just the beginning. The infotainment system is made up of Fender Premium Audio System, Apple Car Play, Android Auto Connect, and SiriusXM Satellite Radio. It also has an impressive list of driving assist features such as Park Assist, Lane Assist, Rear Traffic Alert, Blind Spot Monitoring System, Adaptive Cruise Control, Park Pilot and Front Assist. It wouldn't do to ignore the 2018 Volkswagen Passat's safety technology either. Apart from the Intelligent Crash Response System and Automatic Post Collision Braking System, the 2018 Passat also has a safety cage which reduces the effect of the impact on passengers. These are only a few of the technology features available in this particular Volkswagen.   
Pugi has a number of services that have been created to cater to the needs of every customer. We offer a wide range of specials such as service and parts specials, pre-owned and new car specials along with other incentives and offers. We have a well-trained customer service department that is there to answer any queries or clear any confusion that you might have. You can reach us through our three customer service lines, which provide information sales, services, and part respectively. Pugi Volkswagen wants to do what's best for our customers, which is why we have such amazing discounts on everything.  We think that the residents of Downers Grove will not be disappointed if they decide to avail our services.