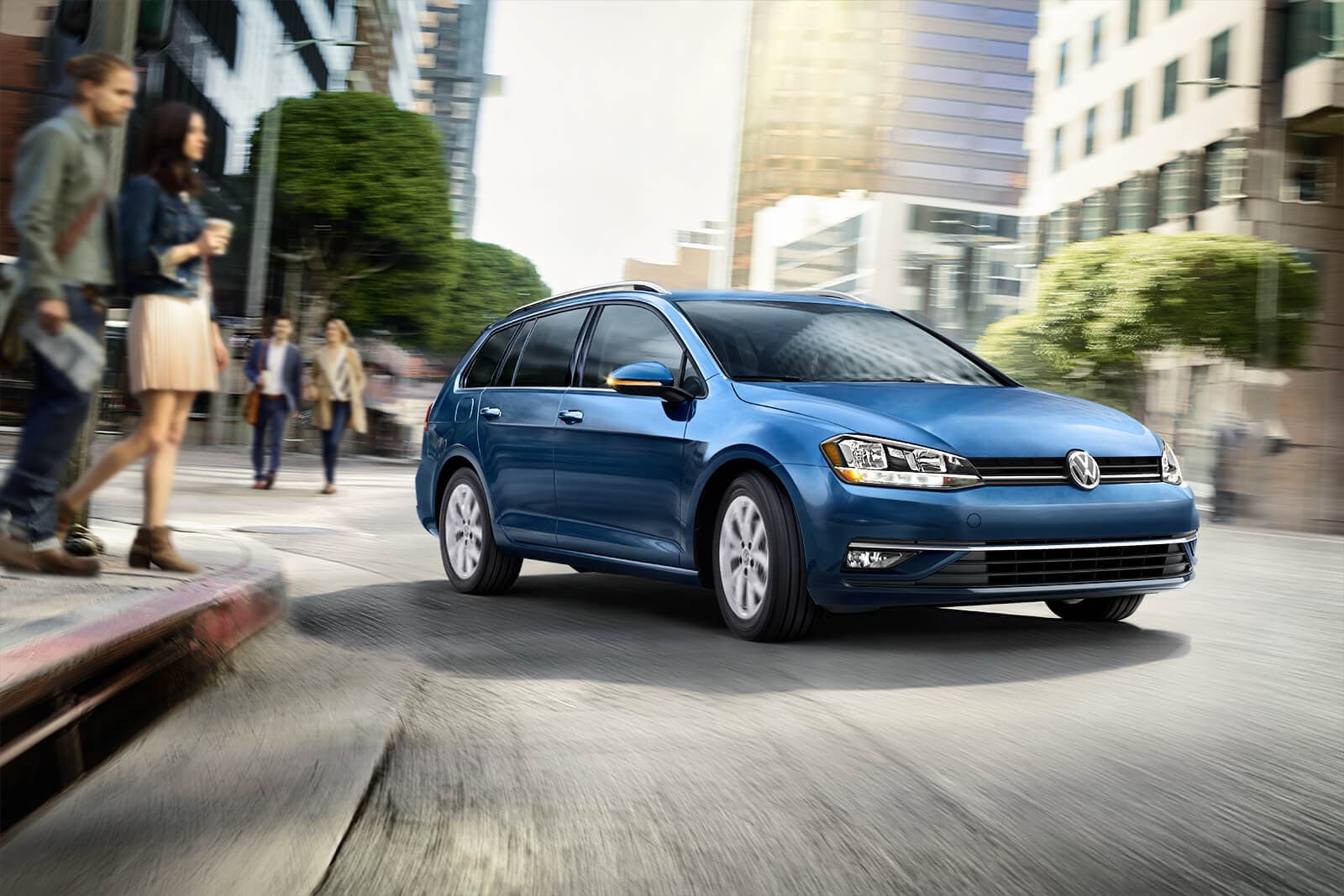 The fans of the Volkswagen Golf have every reason to be excited as Pugi Volkswagen has a 2018 VW Golf Showroom in Downers Grove, IL. This showroom will be dedicated to the multiple models of the 2018 Golf. Many cars such as the Golf, the Golf GTI, the Golf Alltrack and the Golf SportWagen will now become easily available. Each of these vehicles is a testament to the ingenuity of Volkswagen. For those who are unfamiliar with the different models of the 2018 Golf, we have put together a blurb that contains information on the Golf models available in the VW Golf Showroom in Downers Grove, IL.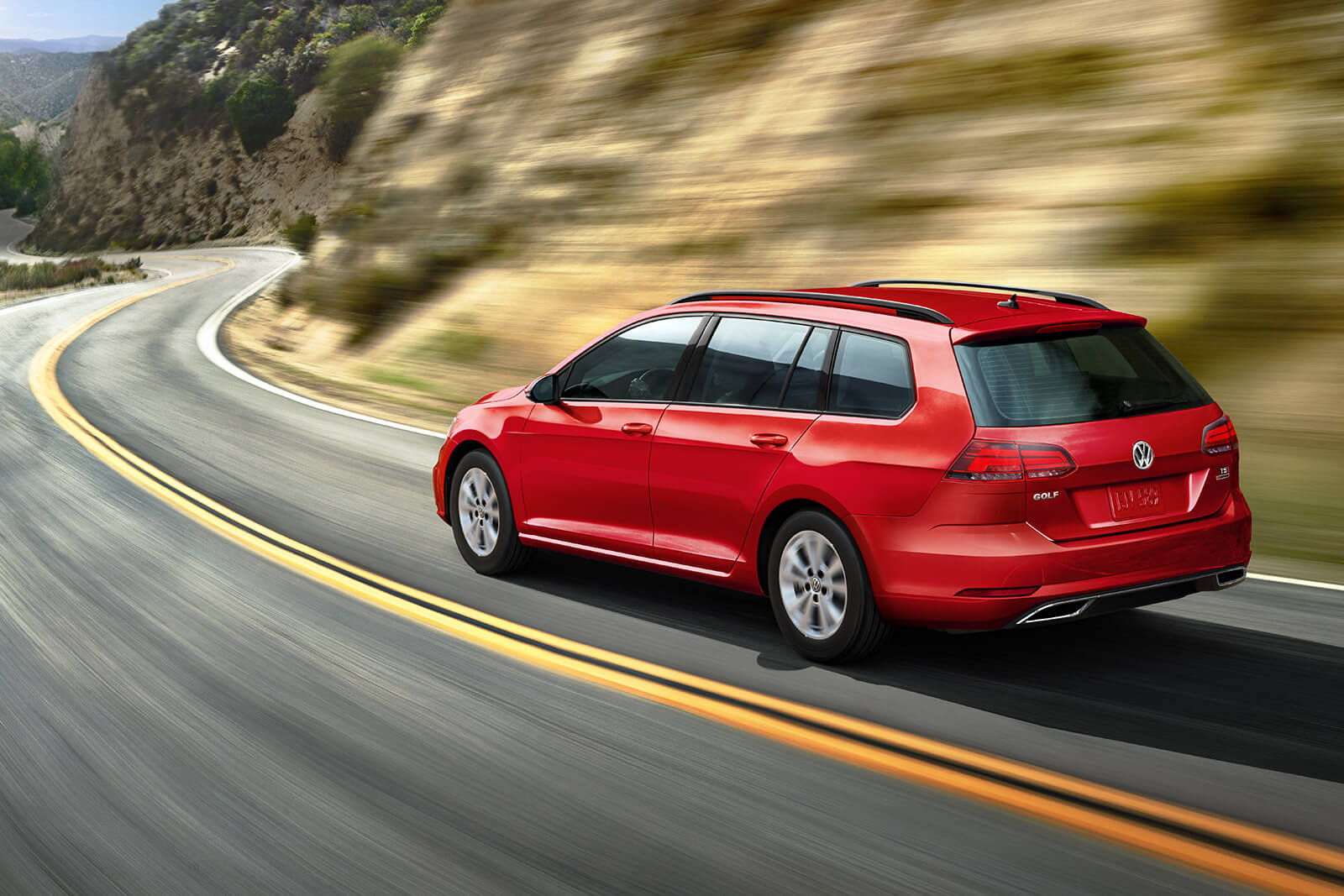 Golf
The 2018 Volkswagen Golf is practical, modest vehicle but that doesn't take away from how much fun it is. Despite being a small car, the Golf's 1.8L Turbocharged engine packs a punch. It is able to give 170 horsepower and 184 lb. ft. of torque, surprising many. For us, the fuel economy is truly the clincher, as it gives a highway mileage of 34 mpg. Spacious despite the compact size, the 2018 Golf has a number of interior features such as Bluetooth technology, a SiriusXM Satellite Radio, a Touchscreen sound system along with Apple Carplay and Android Auto Connect.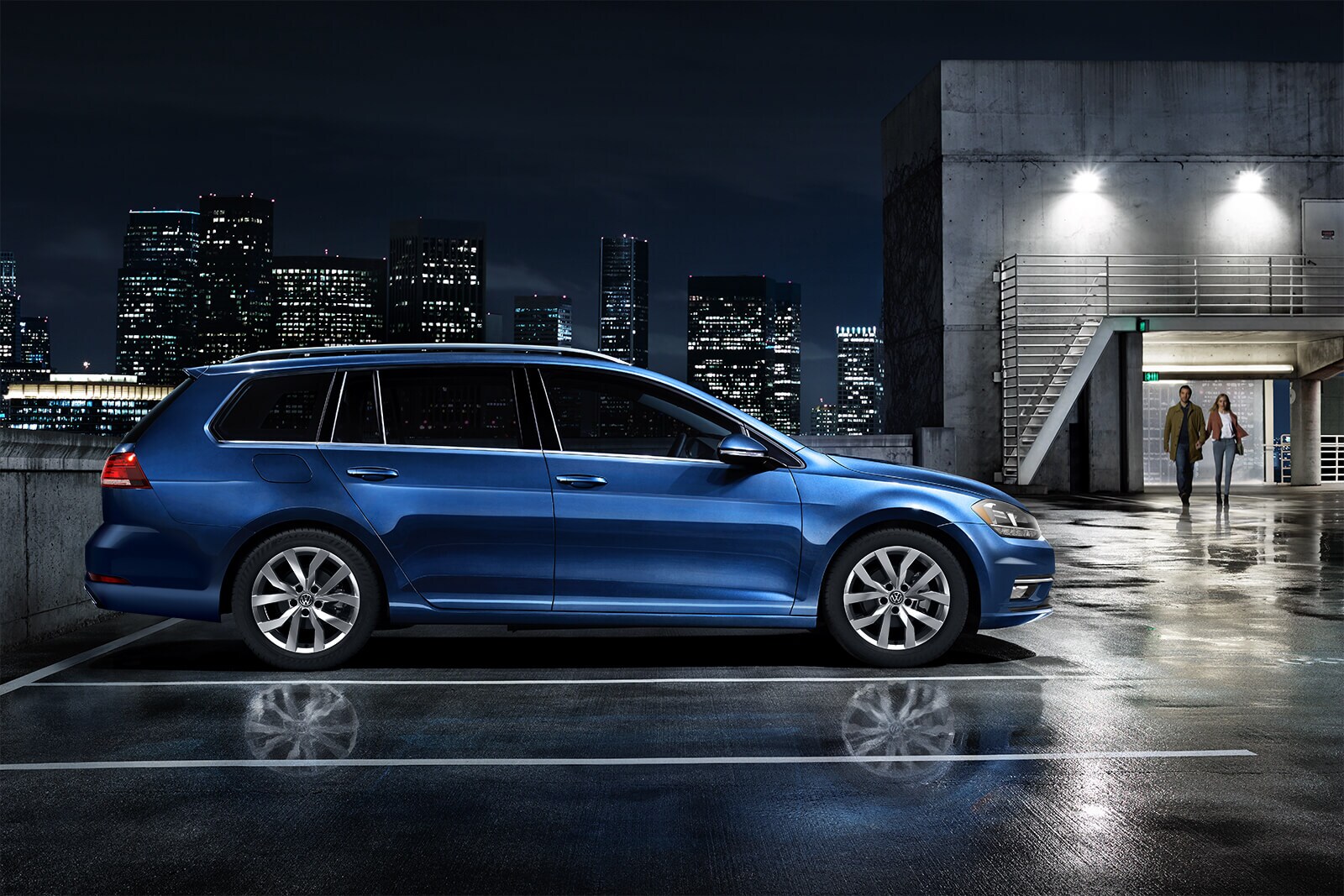 The 2018 Volkswagen Golf GTI is also a pretty great car.  It does so in a number of ways. First of all, the 2018 Golf GTI has a 2.0L Turbo engine that is able to give 220 horsepower, 258 lb. ft. of torque and a highway mileage of 33mpg. In addition to this, the Golf GTI has some splendid interior and technology features such as a Touchscreen Navigation System, Fender Premium Audio System, SiriusXM Satellite Radio and many others. It has several features that help drivers drive carefully such as a Rear-View Camera, Pedestrian Monitoring, Blind Spot Monitoring and Rear Traffic Alert.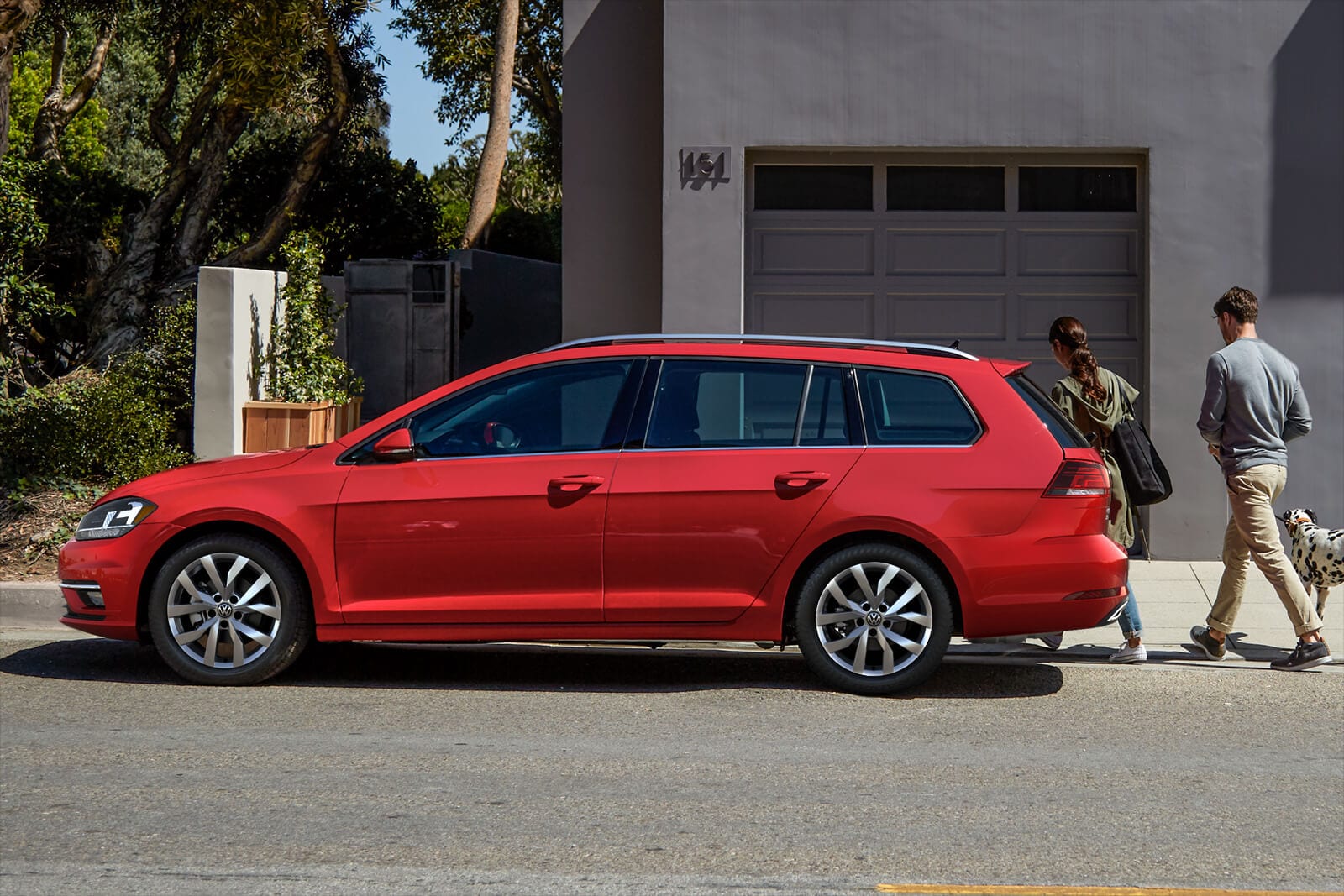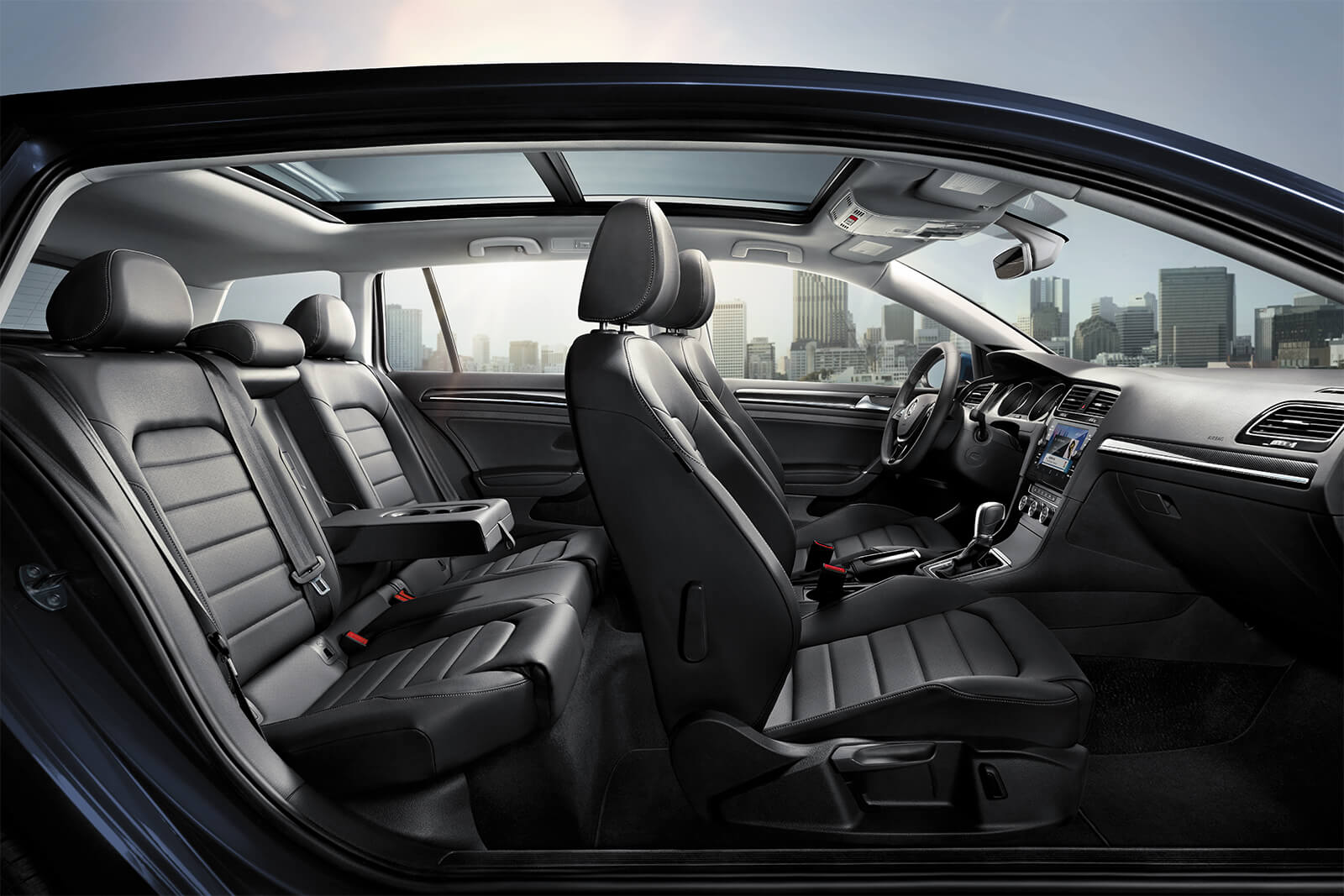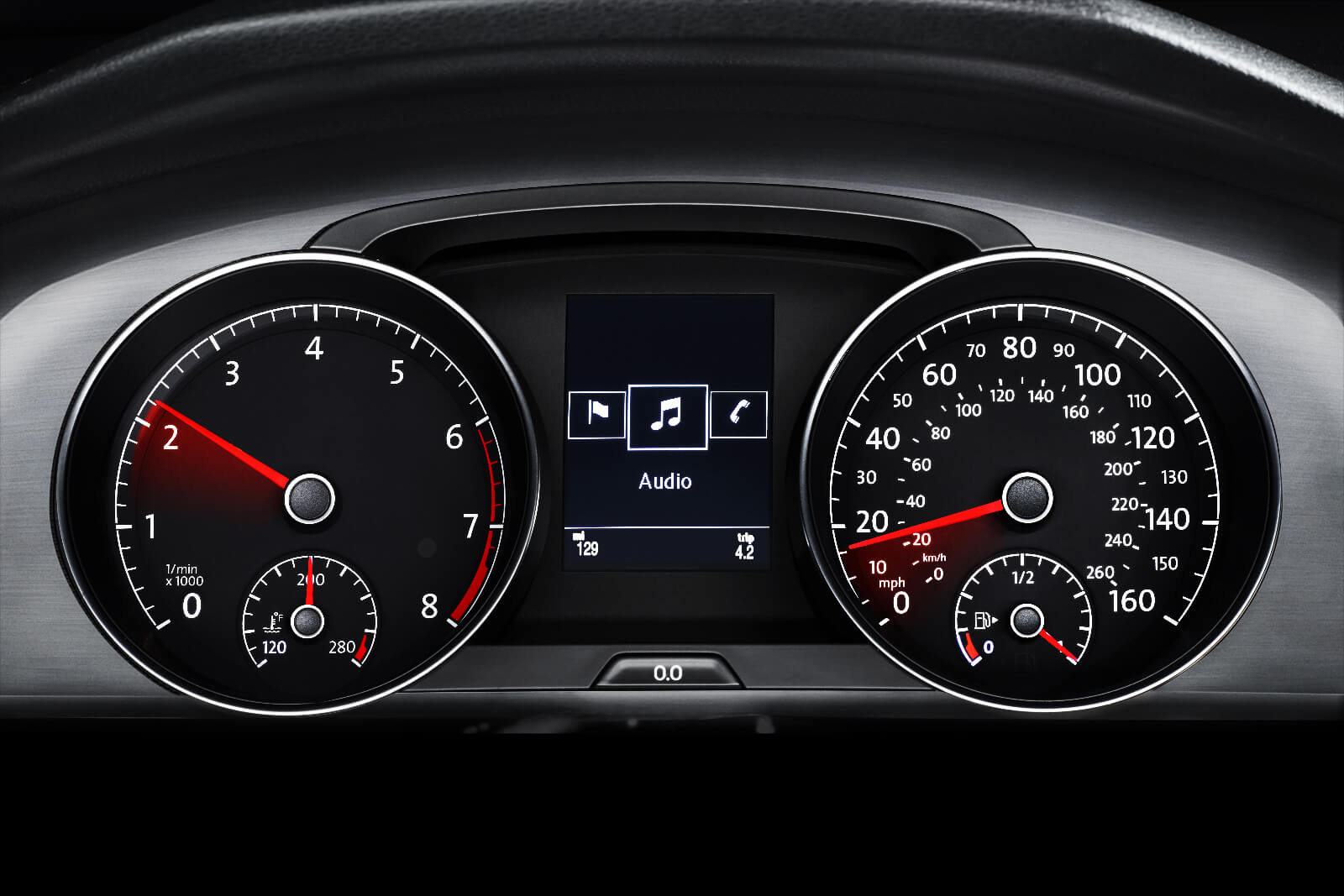 Golf Alltrack
The 2018 Volkswagen Golf Alltrack keeps up with Volkswagen's legacy of excellent cars. The car's 1.8L TSI engine proves that a car doesn't have to be big to be powerful. Not only does the Alltrack give 170 horsepower and 199lb. ft. An ideal vehicle for off-road adventures, the 2018 Alltrack has a number of interior and technology features that ensure your comfort no matter where you go. An Off-Road Monitor, Adaptive Cruise Control, Park Assist, Rear Assist and Lane Assist are only the beginning. This Volkswagen also has 18" Canyon Alloy Wheels, a Panoramic Sunroof, and very elegant interiors. This car is a go-to vehicle for adventure enthusiasts. 

 
Golf SportWagen
The 2018 Golf SportWagen is a very popular vehicle and for good reason. Known for its handling and maneuverability, the partial credit for this goes to its engine. It's 1.8L TSI engine that gives a highway mileage of 34mpg, 170 horsepower, and 184lb. ft. of torque is partly responsible for the performance of this car. Partial credit also goes to some truly wonderful features such as Tiptronic with sports mode and 4motion with all-wheel drive. Other lovely technologies and interior features include an extensive infotainment system, Rear Traffic Alert, Adaptive Cruise Control and safety technology that has received a five-star rating from the National Highway Traffic Safety Administration (NHTSA).   

 

There's a very simple answer to the question 'why you should by from us'. The answer is that no other showroom provides the same variety, amazing special and deals, car servicing and financial services as we do and at the same rates. The residents of Downers Grove will not receive the same assistance, dedication, and loyalty that we provide, anywhere else. Each of our services, the car servicing center, finance center, customer care and car inventory has been created for you and adapted to your needs. We encourage you to take advantage of our services at least once because we know you will definitely come back to us.