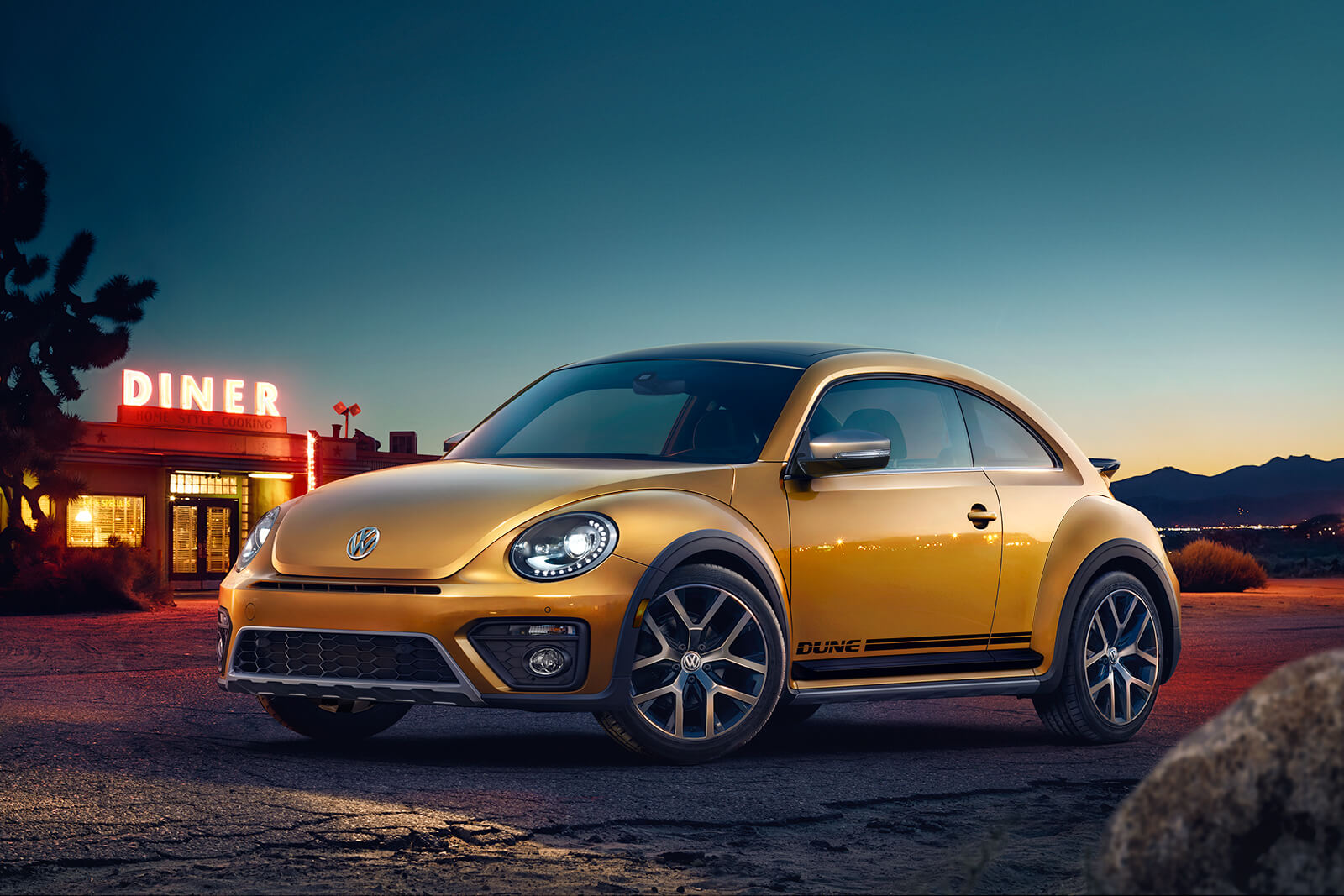 One of the most well known vehicles made by Volkswagen is the 2018 VW Beetle. The Beetle is a classic Volkswagen that is recognizable by motorist everywhere by its engineering and sporty appearance. It has become known for its dependability and engineering. And Volkswagen is so confident in its ability to provide an excellent vehicle, that it also offers the best limited bumper-to-bumper warranty available on any vehicle in the United States. The warranty covers 72,000 miles or six years, whichever comes first. And if you transfer or sell the vehicle before the warranty is up, it is able to be transferred to the next owner. No other auto manufacturer offers the same warranty. While this often draws customers into Volkswagen, the style, engineering, and dependability keep them loyal customers.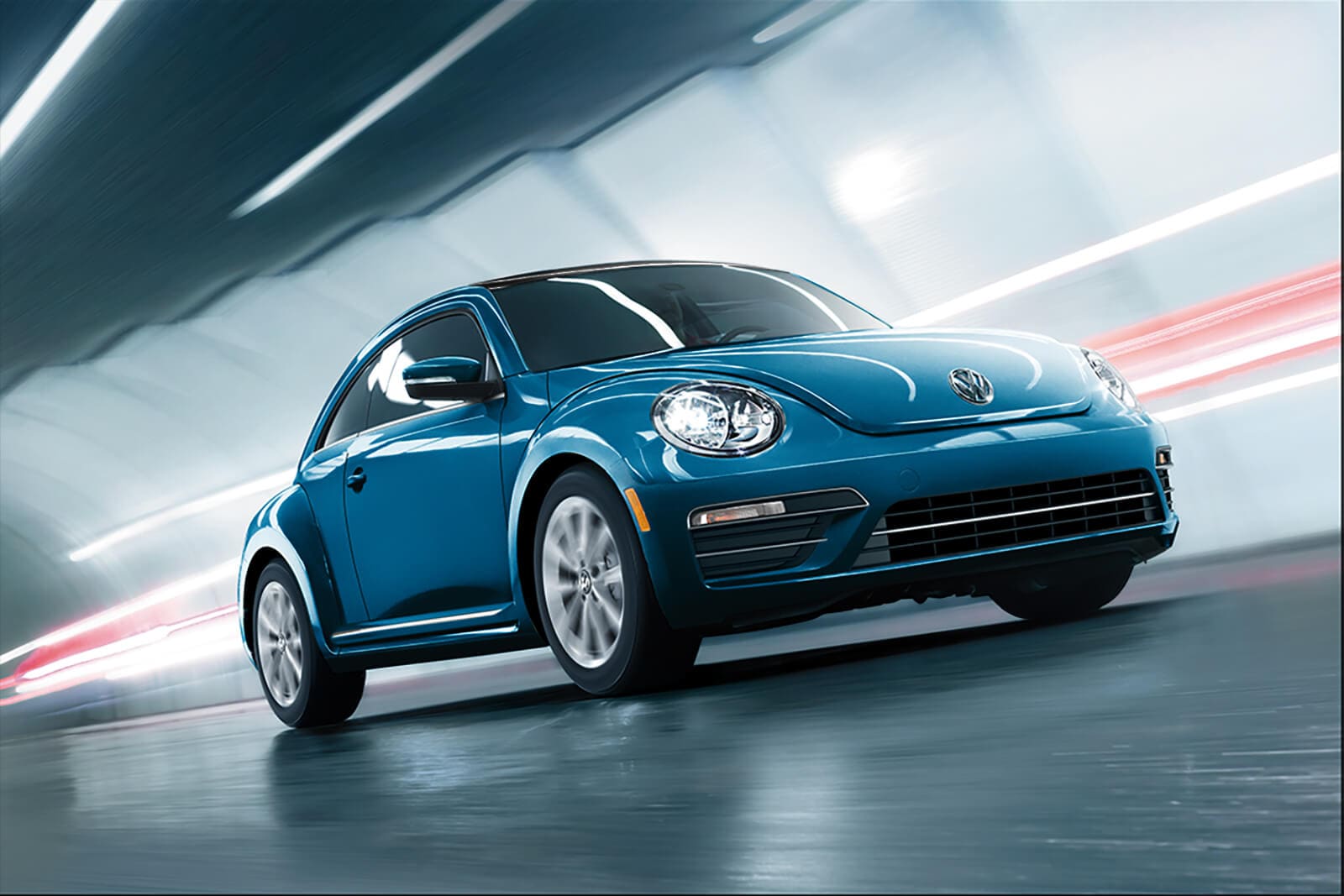 What's New?
Since the first VW Beetle, there have been a number of different changes made. However, the interior of the new 2018 VW Beetle has taken a step back in time with a number of design features meant to give a retro feel to the vehicle. Like the retro gauges on the dash, which provide all of the modern information expected in a new vehicle, but give the retro feel of the original VW Beetle. But there are also a number of modern updates too, like the ability to change the interior lighting color to set the mood that is just right for you while driving. Other options also exist to make sure your Beetle sets the tone and style you are looking for.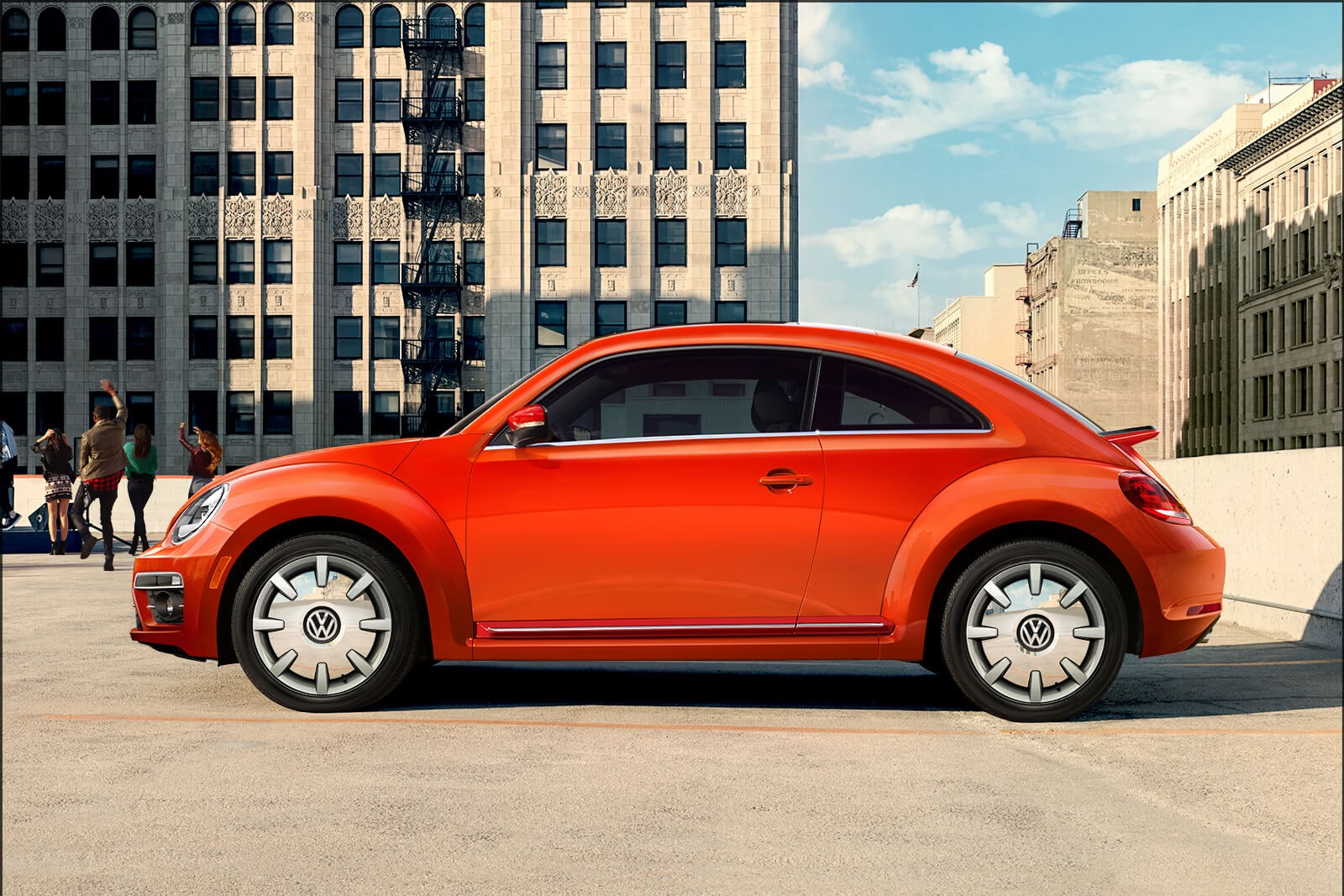 The 2018 VW Beetle comes standard with the 2.0L TSI turbocharged engine. It offers an EPA fuel efficiency rating of 26 miles per a gallon in the city and 33 miles per gallon on the highway. In addition, the Beetle has a number of different features that make it stand out from other vehicles on the road. The specially designed steering wheel makes it possible for the driver to access a number of features safely, making the 2018 VW Beetle not only safe but also fun to drive. Add to that the smooth shifting manual 6-speed transmission, and the ability to use Tiptronic shifting mode to make the driving experience more fun and sporty.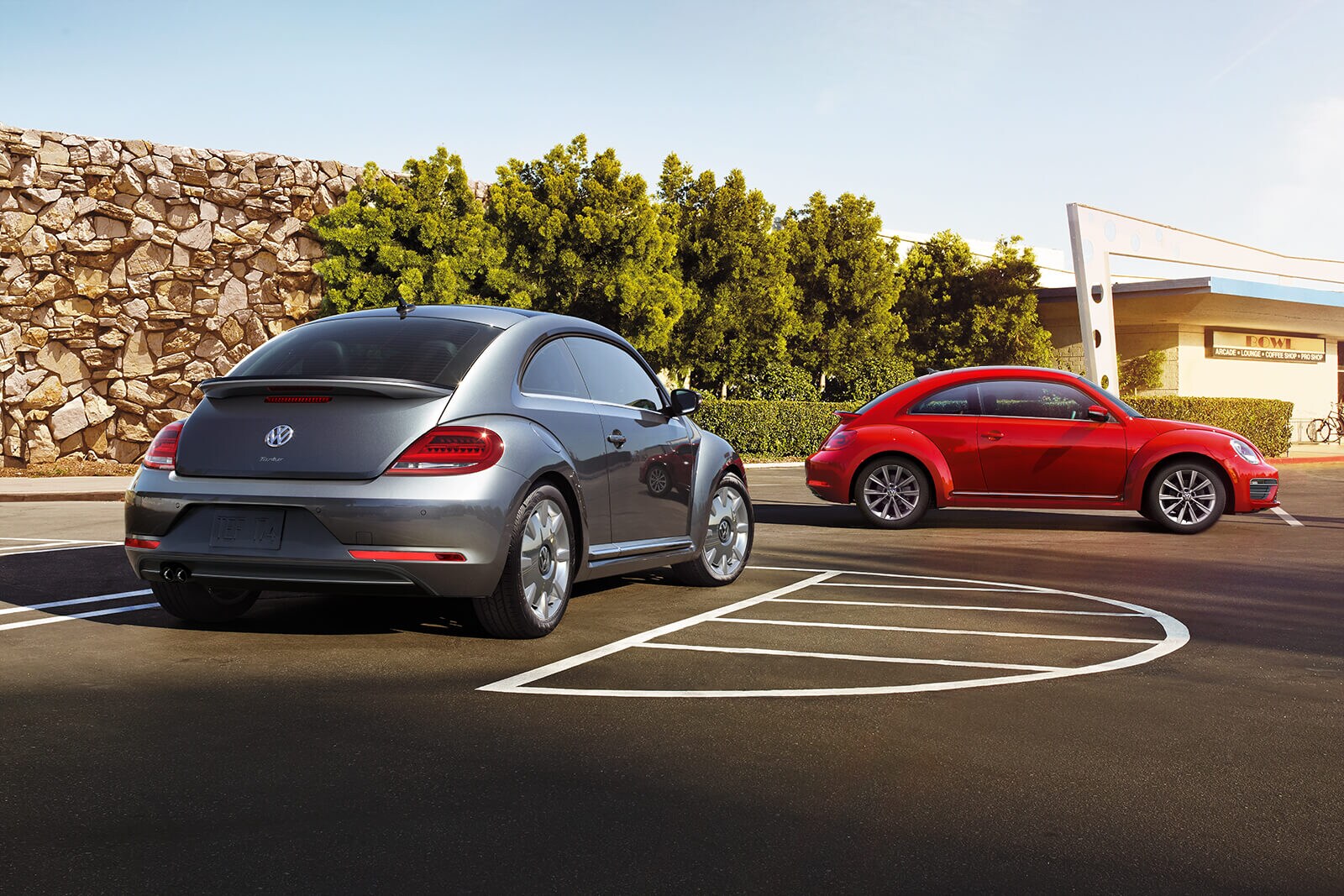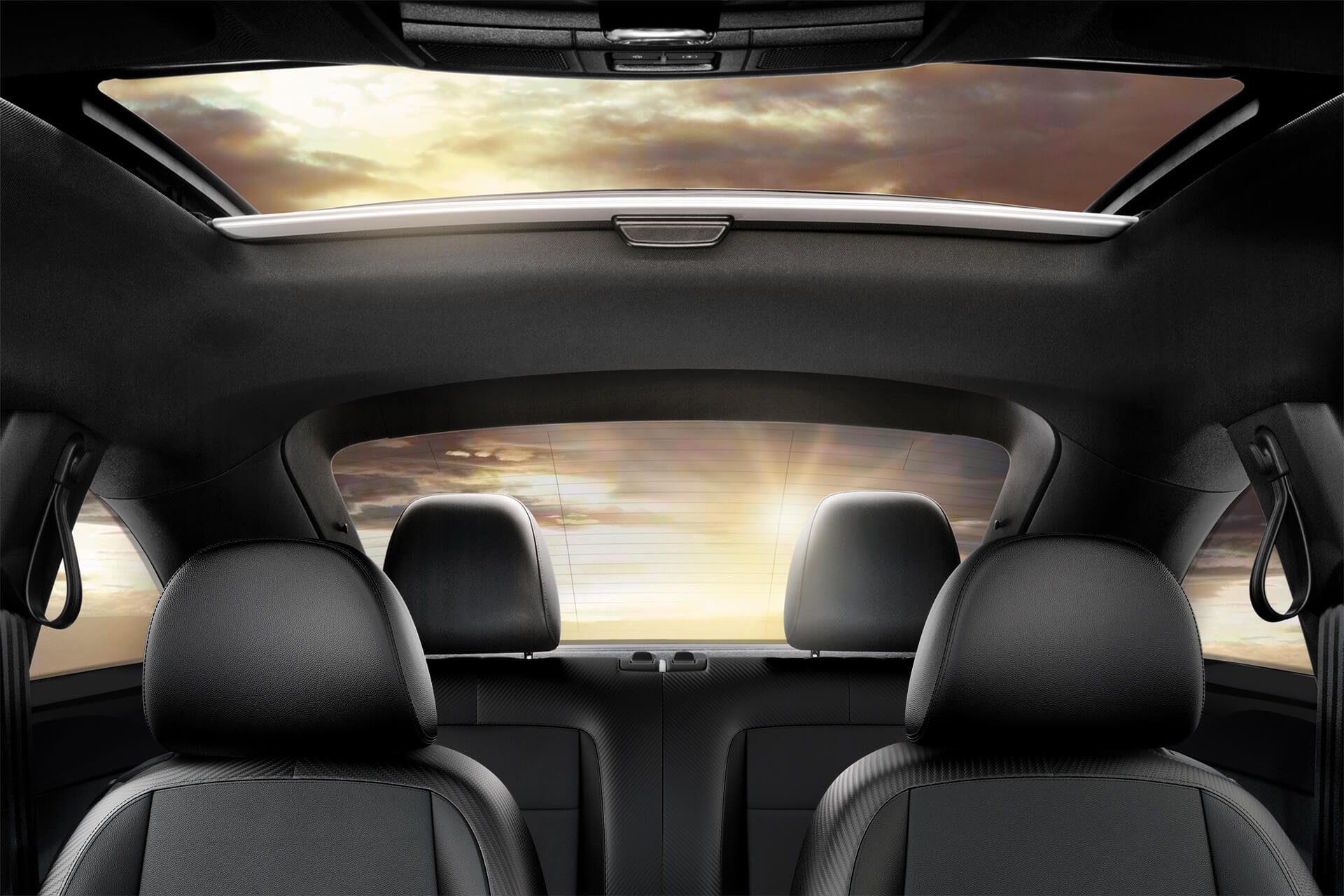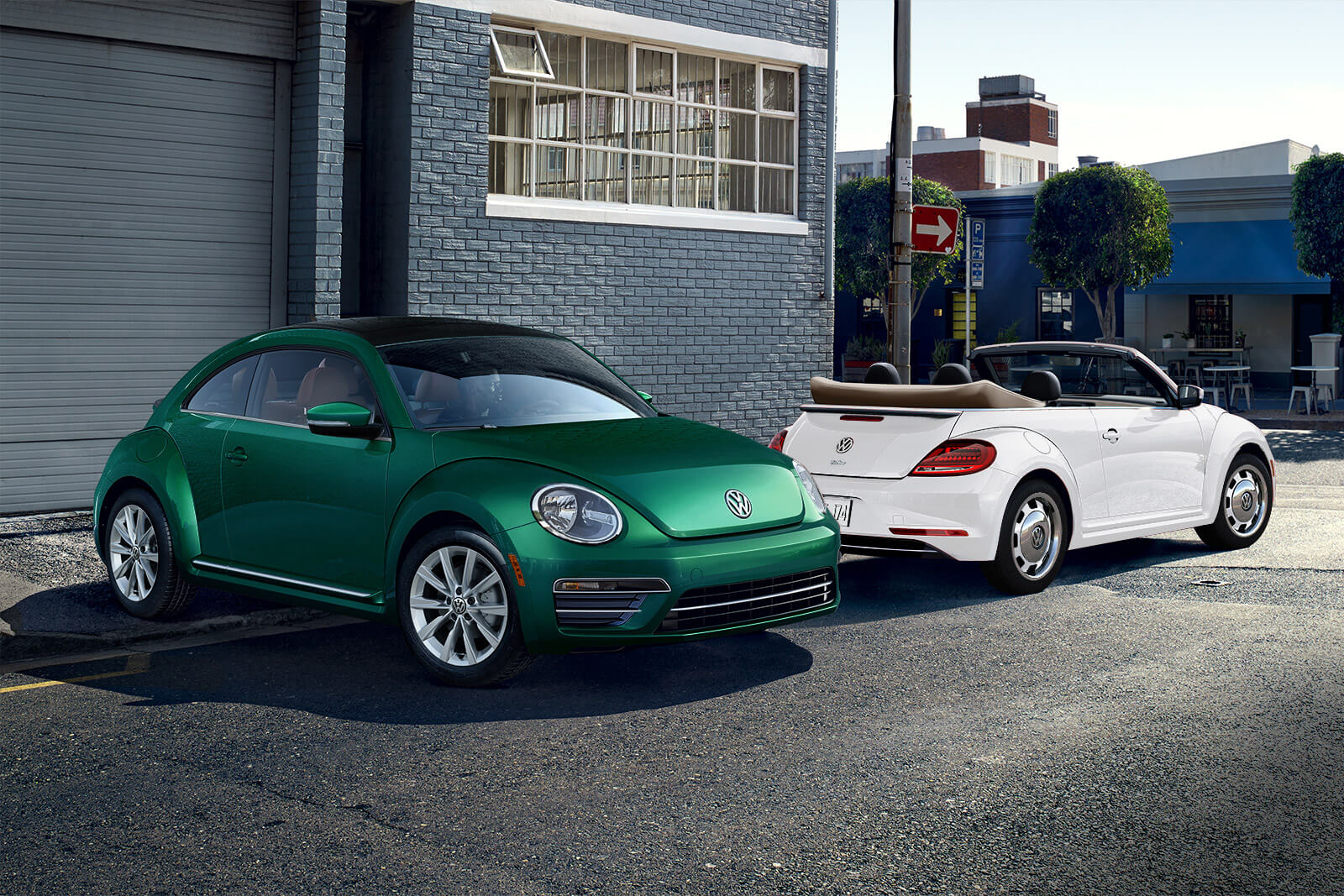 Specials
Pugi participates in a number of different Volkswagen promotions and specials on new vehicle purchases and eligible leased vehicles. However, as an independently owned dealership, Pugi is also able to offer a number of additional specials to customers. Some specials include discounted pricing on featured vehicles and specials on previously owned vehicles for even greater savings for our customers. And since Pugi understands owning a vehicle can be a huge financial commitment, we also offer a number of different parts and service specials to help ensure your vehicle is able to get the preventative maintenance it needs to stay running for years to come. A number of our specials can be viewed on our webpage, but for even more specials and promotions, stop by the showroom today to speak with a member of our sales team today.   

 

As a locally owned and operated VW dealership, Pugi Volkswagen is able to tailor our service to the specific need of the community we serve. As a part of the community, we know what customers in the Elmhurst, IL area are looking for in a vehicle as well as in the car buying experience. From the moment a customer walks through the showroom doors, they are treated like they are already a part of the Pugi Volkswagen family. Whether you are looking for a new, used, or certified pre-owned vehicle, our sales team will take all of the time you need to answer your questions, show you the vehicles which meet your needs and preferences, and work closely with our finance team to secure you the auto loan you need to drive off of our lot in your next vehicle purchase. Whether you start your car buying process on our website or in the showroom, let us show you how Pugi Volkswagen is different from all other dealerships in the Elmhurst, IL area.